Mission Critical Communication Solution for Emergency Response
Emergency incidents usually happen in a sudden, unexpected time and place. When disasters strike, a quick, informed, and decisive response will save the day. Fast deployment, efficient dispatching, network stability, stable voice communications, and coordination between different groups are of great importance when the mission is critical. Specifically, it should mainly include the following contents.

Based on DMR and Ad Hoc network technology, BelFone mission critical communication solution (BMC ) can provide rapid deployment and flexible coverage networks for troops in a large-scale areas such as remote mountainous areas, desert, or dense jungles where there is no fixed coverage. BMC emergency response solutions also provide compatibility for different modes of radio terminal (DMR, analog, PoC, etc) and different frequency band (UHF, VHF) radio terminals work in one network. With integrated gateway solution and POC (PTT over cellular) technology, BelFone mission-critical communication solution also can provide intercommunication capability between DMR Ad Hoc network and public operator network for multiple departments communication and cooperation.

The solution also provides command & dispatch platform for voice dispatch and GIS-based location monitoring.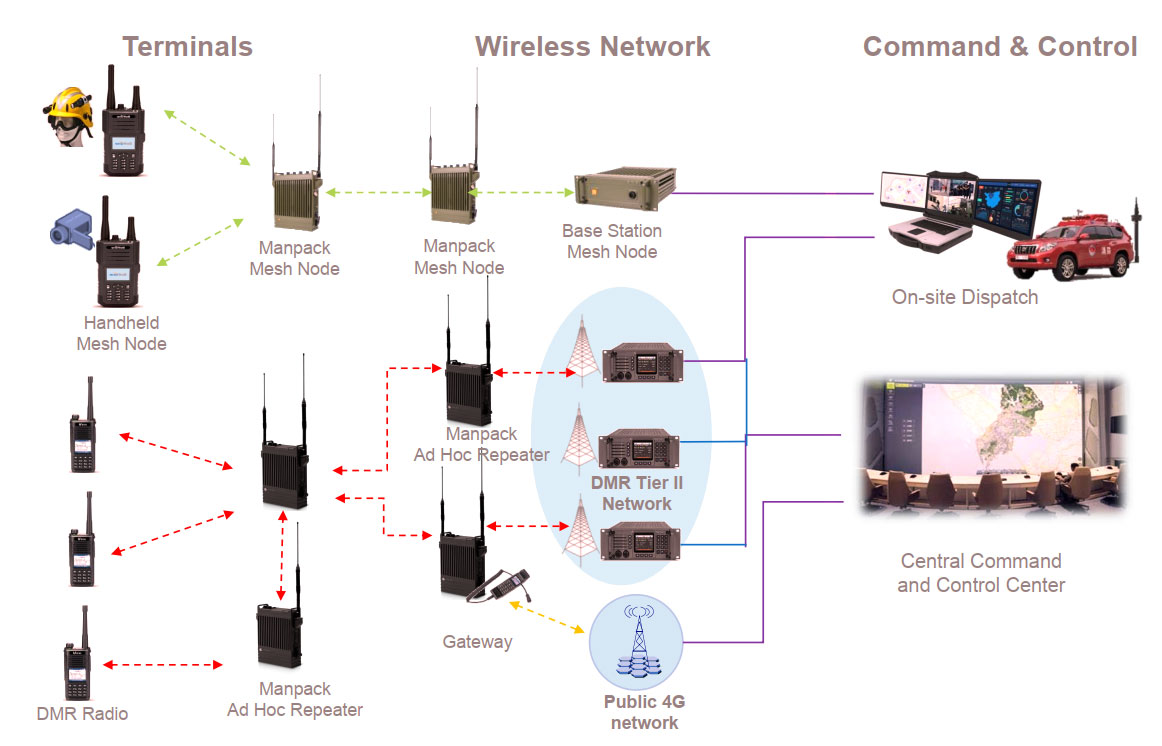 Related Emergency Communication Devices:
Radios: TD930