With sleek form factor, powerful digital feature, versatile and powerful communication experience and low power consumption, this DMR repeater is engineered for economic cost of ownership, shopping mall, logistics, airports, docks, etc. It also supports IP networking and simulcasting to deliver high-reliability radio service with all the features required to connect a single site conventional system, or powerful capabilities as your needs evolve.
Compact and Space-efficient Design
Standard 2U height rack mount, built-in power and duplexer(optional), it benefits for space-saving and fast deployment.
Rock-solid Performance
Combined with the 50W transmit output power, this gives you clear voice quality, even in the most adverse conditions.
Support GPS+BDS satellite positioning(optional).
Round-the-clock Reliable Operation
Built-in features such as AC/DC power converter, battery charger which could keep working status once
AC power is lost, error indication, etc.
Access to BelFone IP Connect System
It is compatible with some BelFone system architectures: BDC (conventional sites), BDS (simulcast), SDC (smart IP connect), which allows you to build applications based on actual requirements.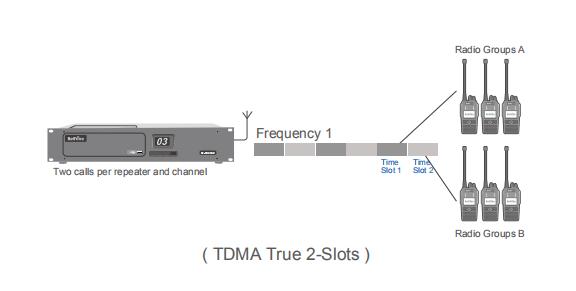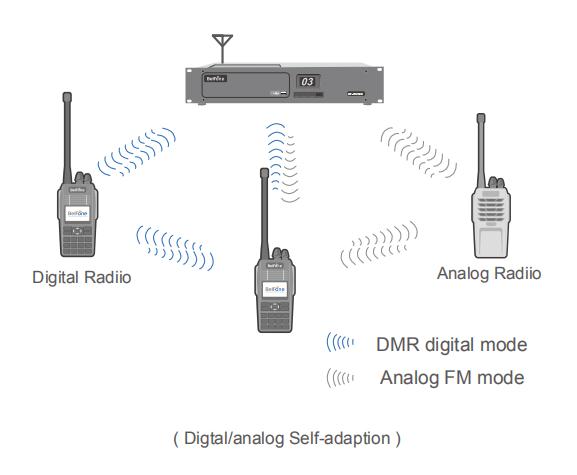 ID Authentication for Air Interface
Only ID-authenticated legitimate terminals can activate repeaters for voice and data service forwarding, thus avoiding illegal users from stealing and occupying channel resources and affecting normal communications.